Swapped the front 13" VX rims on my Civic with some 14" Bottlecaps I had laying around with some old/used Firestone winterforce tires before today's "snow".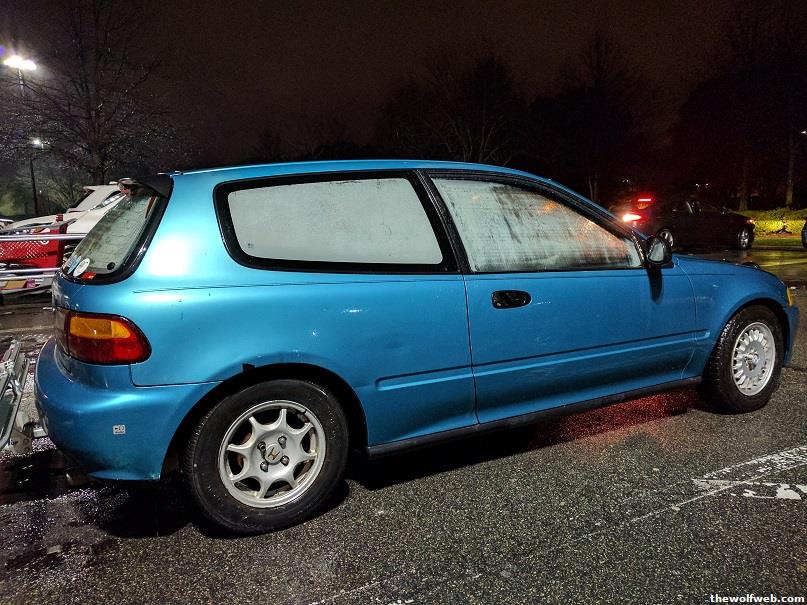 Amature Hour over here with only about 1" of snow. The Tercel's tie rods are really questionable, otherwise, I would have driven the TRDCel (Pronounced "Turd-Cell as in "tərd-sel", my nickname for the Tercel).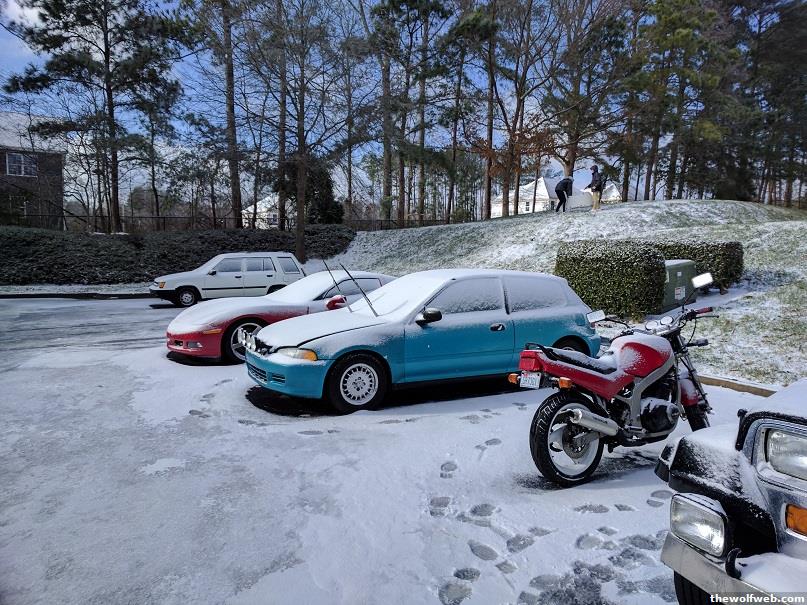 Scouted the roads with my girlfriend in her Jeep. Primary roads were pretty clean.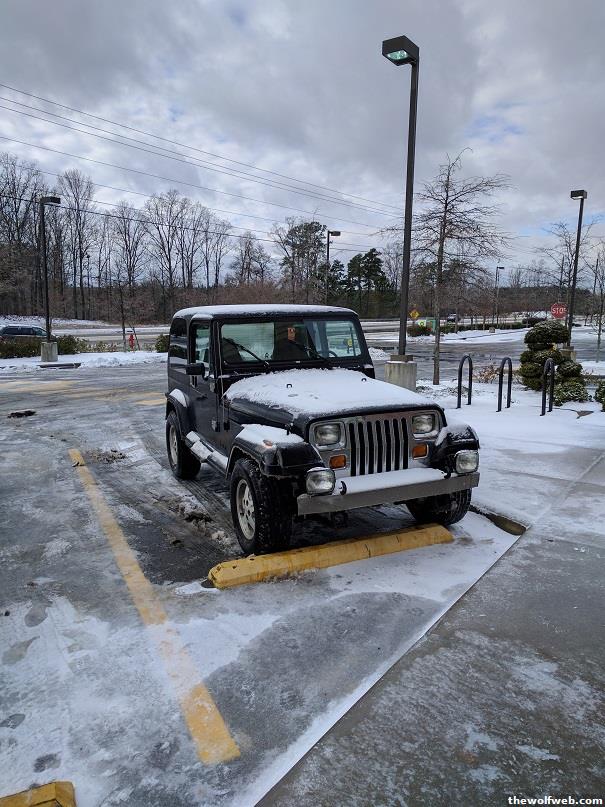 They did well around town! Had some fun moments with the backroads (not even slushly, mostly ice...)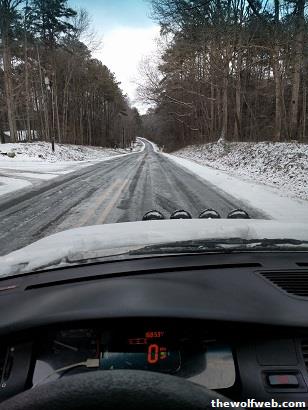 Visited mom today. She insisted I not shovel the entire driveway, but I at least gave her a path so she could get to the road to check the mail...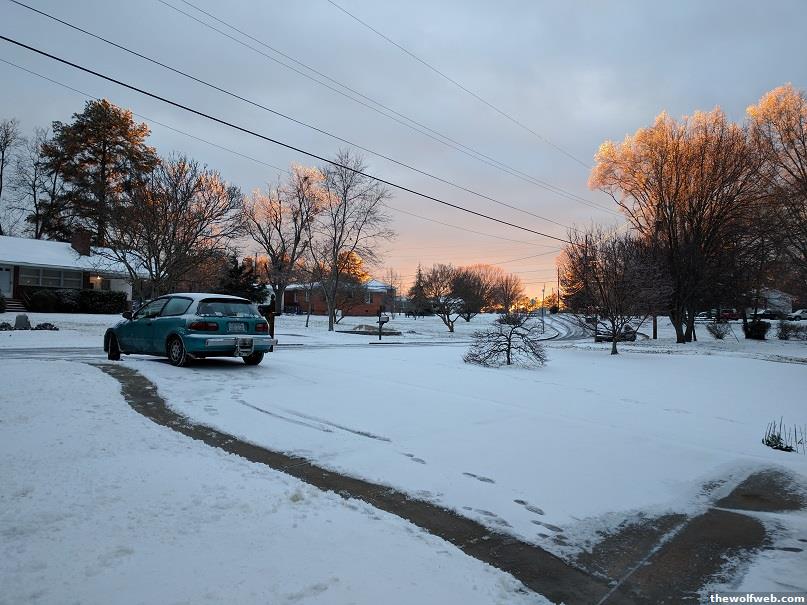 The civic will soon be transformed and used as a Track only car. That'll open up a spot for my stable... Really getting the itch for a 4WD toy of my own, maybe an SR5?

We don't get severe weather much here in Raleigh to demand 4WD, but I'd still like to have one so I can play in the places that would demand it...