Alright, so here's what I've been working on (well, a lot of planning..) since the 5A swap. Big brakes! (well, safe brakes really).
I'm using AE92 (FWD) Corolla GTS rotors all around, '95 Corolla sedan front calipers, and '02 Golf GTI rear calipers
The front was relatively straight forward. Needed to trim the backing plate and space the rotor away from the hub by 8mm:
AE92 front rotor left, Tercel right:
A pair of 8mm aluminum hub spacers from Ebay. Bolt pattern is 4x100, centerbore is 54.1mm (so just a hair loose on the Tercel hub). The outside diameter is way too big to fit into the rotor, so the hub pattern was drawn onto the spacer: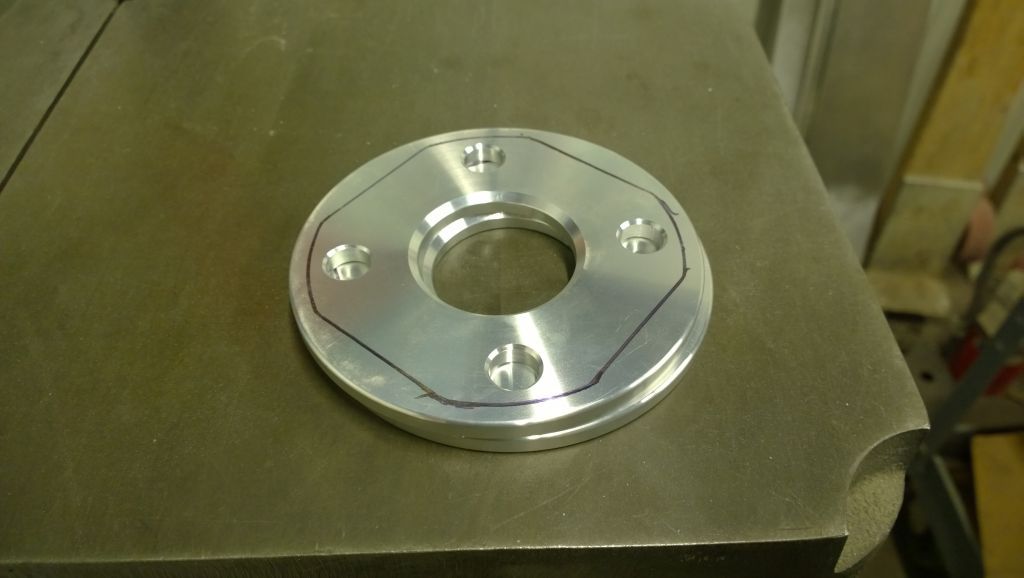 Aaaaand then a bandsaw/belt sander happened:
which puts the face of the rotor at the end of the hub center: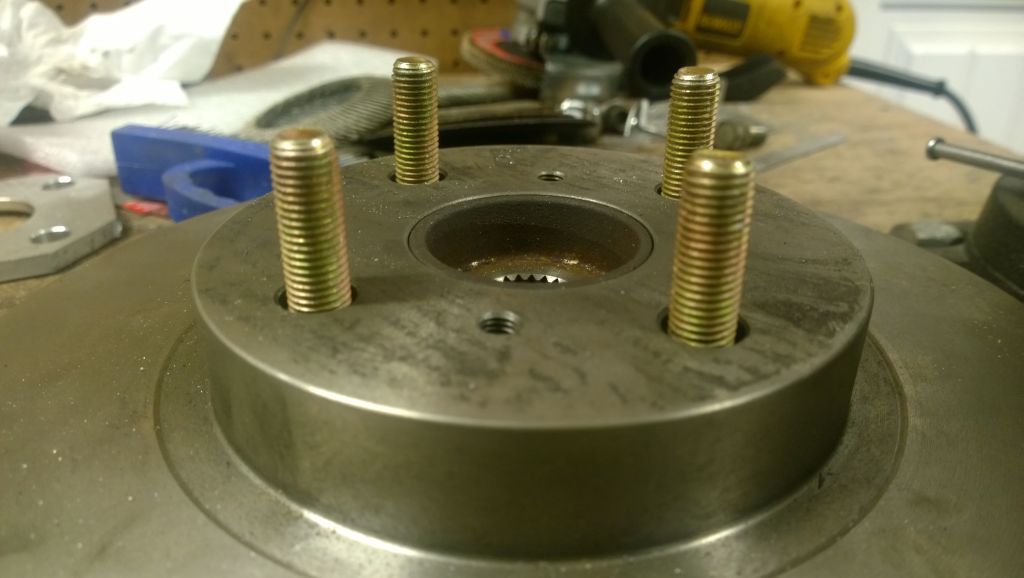 Since I'm running Honda rims that have a bigger centerbore I'm not worried. The wheel studs are longer for the added spacer, I wouldn't trust stock length studs to have enough engagement. Changing wheel studs is made easy with a press!
After that, the Corolla caliper and bracket bolt up to the stock struts:
I haven't connected them yet because I want to get the engine running again (it's always good to fix things before modding a car)
The rears are of course more of an adventure. First thing I did was make the hub match the rotor ID. I actually did this completely by hand by marking out the circle and then grindering away.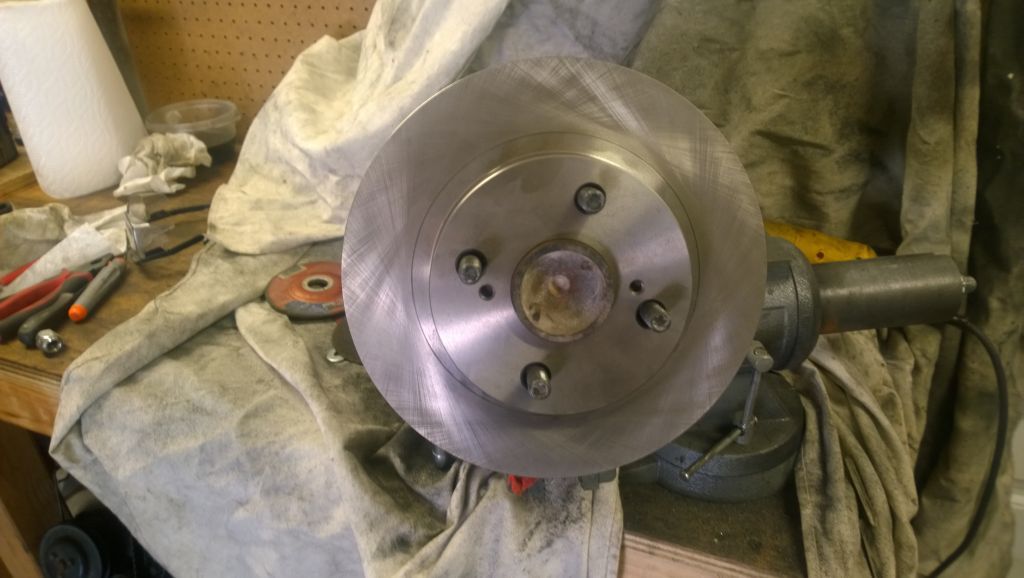 Next up we need a caliper bracket. I started with some 1/4" cold rolled steel and made a plate to match the axle and a plate to match the caliper bracket. A little fitting up and I found out I needed a 1/8" spacer between them, so I made one and tacked it up:
That ends up with the caliper bracket dead center on the rotor:
Looks pretty badass!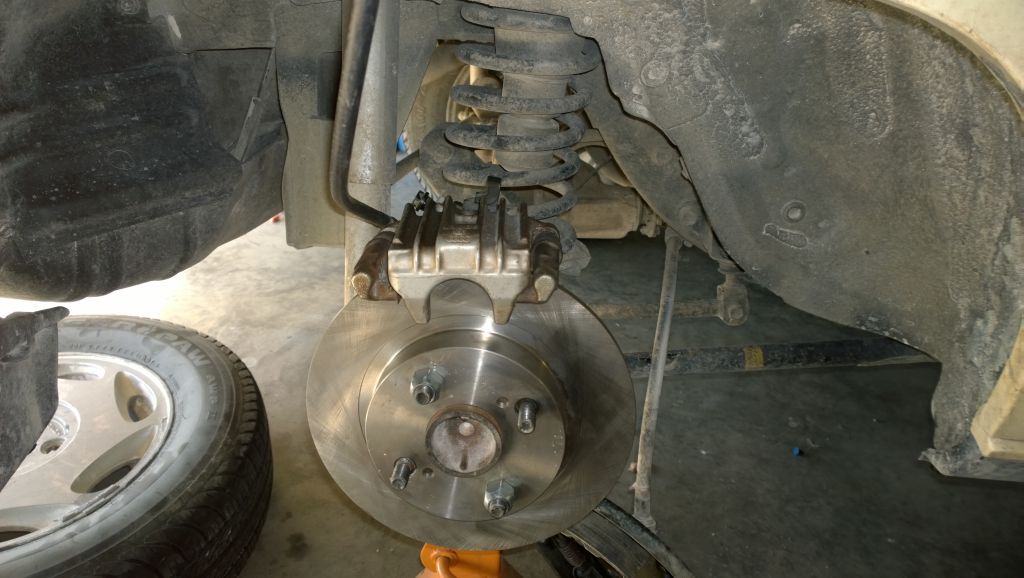 Next step is to make a spacer to replace the drum brake backing plate since it sets the spacing on the bearing retainer, and then a fit up double check since I'll be able to torque the bolts holding everything together. I'll have to get longer bolts, but that's not a big deal
After is getting the left side fit up, then a bunch of grinding and welding. Since brakes are awful critical to safety, I'll be making sure the welds get a good bite on all of the metal

.
Line routing shouldn't be too hard. I've got a Wilwood adjustable proportioning valve that is made for 4 wheel disk brakes to replace the factory valve. I also spent a little money and bought a decent tube bender, and I have a double flaring tool from the 5A swap, so lines will be pretty straight forward.
Parking brake cables will be done using the GTI cables and some weldering. I'm not expecting that to be too bad.