dlb
Thanks ill post more pics
I scrubed the blue off and I love them even more.
just got back from longer drive around on free ways
they drift along with less rpm keeping with trafic
havent tested braking yet. Im quite impressed with the tread its kinda agressive it is a 40 year old
desighn thats gotta say something as mostly heavy high horsepower guys buy this tire and vw bug guys.
its rated all season including light snow they claim although its a very old tire the materials are modern.
Have always put bfg all terain t/a ko on my pick ups load range c have loved the look too.
as you can tell i have a boner for my car and its new shoes.
btw i was un aware that my miata daisy spoked 14 were rubbing on the front right side it surprised me
as i dont remember having a rub issue or i never looked weird maybe wheel bearing?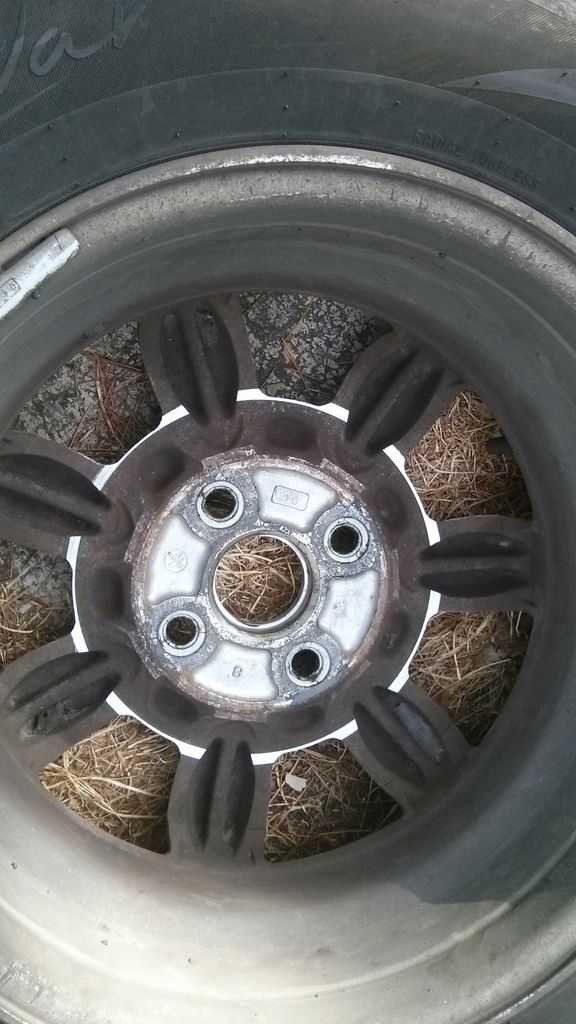 the shinny ring is about a 64th deep and clean checked new rims they clear by a good margin at the caliper
sorry about my typing im using thumbs in the dark where spell check?