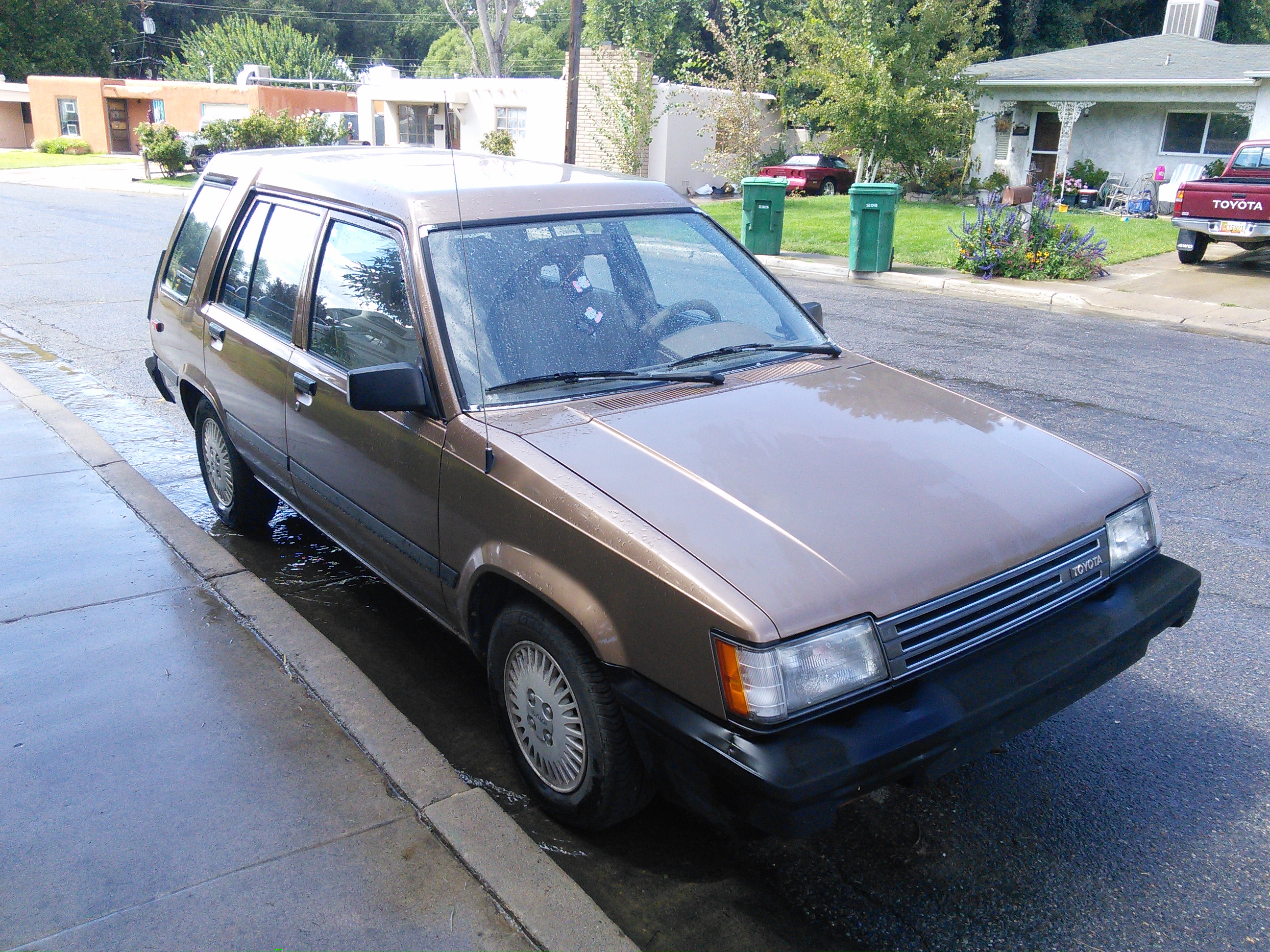 1987 Tercel FWD Auto - 69,000 miles - Brown
Our last Tercel. Need more of a beater car for my new work driving (Might buy Pokey back off of dad), time for her to go to someone who I hope will love her as much as we have!
Paint is probably 95% factory shiny! A few tiny rust bubbles starting and the rear driver quarter panel has a scuff. Inside is clean! Has cargo cover! The AC works!
The previous, original owner took the car to jiffy lube, who forgot to put oil in after the change. Oops. Obtained a "recently rebuilt" motor from an 81 Tercel and swapped it in.
Recent head gasket job (whoever rebuilt the motor before we bought it didn't torque the head properly), new radiator, "new" used carb, new starter, new battery, new muffler. 35+ MPG if you stick to 55-60 on the freeway, otherwise high 20's if you go 70 MPH. AC converted to R134a and works. New tires on 87-88 SR5 alloys. Recent alignment. New(er) radio.
The rear squeaks a bit when you go over bumps, but I have a complete set of front and rear suspension ready to be installed. Struts, springs, mounts. I bought one of the last readily available pair of FWD rear springs for example. Complete set of brake parts too.
$3,000
- will sell as is for this price and even throw in the suspension and brake sets. For lower price would probably keep the wheels/tires. Will deliver a reasonable distance (six hours / 400 miles) for the cost of the gas to get the tercel there, if my time/schedule allows. Will wash her up and get a nice chunk of pictures up soon. Will wait a week or two then try CL and ebay.